FBN
London FBN Summit 2012, October 4-6, 2012
Extraordinary Performance
The London Summit will examine the role that the family business sector plays in driving growth and sustainable development across the world. Exploring the theme 'Extraordinary Performance' the Summit will identify the key drivers of family business success – and what the future may hold.
Family Business Case Workshops
In the series of Extraordinary Performance interactive workshops delegates will hear live family business cases delivered by leaders, which will be enriched by expert views from our experienced moderators.
Stewardship through seventy six generations
Few families can claim continuity of existence for more than 76 generations either in business or otherwise. This workshop will showcase the House of Mewar, a family with an unbroken chain of custodianship for more than 13 centuries and which has had to diversify to protect its heritage and cultural legacy. The family's role as stewards not only of the business but of the territories in which they live has transformed both family and business and contributed to an enterprise which has demonstrated long-term sustainability.
Kavil Ramachandran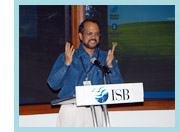 Thomas Schmidheiny Chair Professor of Family Business and Wealth Management, Indian School of Business, India
Professor Ram is the Thomas Schmidheiny Chair Professor of Family Business and Wealth Management at the Indian School of Business. He has specialized in family business, entrepreneurship and strategy and has over 33 years of experience as an academic. He obtained a Ph.D. from the Cranfield School of Management, UK
Arvind Singh Mewar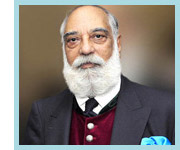 Arvind Singh Mewar, Custodian, House of Mewar, India
Arvind Singh Mewar of Udaipur ('Shriji') is the 76th Custodian of the House of Mewar in which position he has had the opportunity to handle wealth and inheritance received in bequest and what he has added by his worth. His efforts through the Maharana of Mewar Charitable Foundation (of which he is the Chairman and Managing Trustee), and HRH Group of Hotels (of which he is the Chairman), are symptomatic of his insights into investment.